You Don't Have to Take Our Word for It!

Here's what some of our satisfied customers have to say about Ace Tech Auto Repair:


Fast reliable and affordable. This place does great work have used them for work in the past also and never been dissapointed! Thanks guys!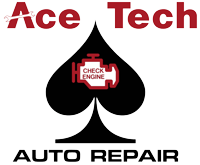 Excellent and reasonable service, Tony is a great mechanic.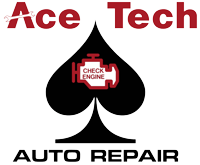 Friendly, knowledgeable, completed job time appropriately. Also checked days later to see how things were working. Great service!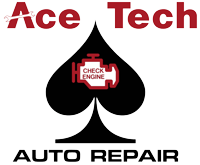 The people here are incredibly helpful. They'll show you exactly what's wrong, why it's wrong, how to fix it. The people here are honest. It's hard to find that now a days. This is my go to mechanic now. The prices are reasonable too. I highly recommend checking this place out for all your car needs.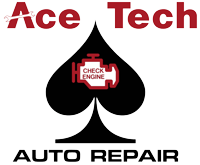 Great service at a reasonable price. Tony and team will perform the work needed without recommending other work that is not. Highly recommend Ace Tech.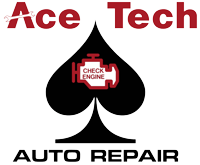 I've been here about 4 times. I've had no issues getting my car worked on fast and no issues with travelling here. Easy to find with a big sign and pleasant workers. Peaceful atmosphere, comfortable seats, and the manager is very helpful with explaining the process. I will definitely be coming here for all my auto repairs.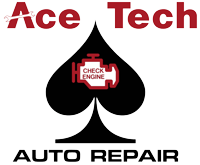 I've been going to Ace Tech Auto Repair since they opened. Tony, the owner is a very fair mechanic. By far the best prices around and excellent work! Tony will not rip you off and he treats every customer like they are a part of his own family. I would reccomend to anyone and everyone if you have anything you need to do to your car go to Ace Tech Auto. Go ahead and go get another quote from anywhere else you'll forsure be back.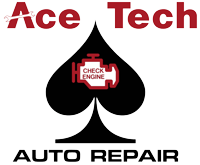 Great place. I went with my VW for changing oil. Tony (owner) using a Mobile1 oil which is a high quality when most shops using some cheap garbage. Prices are also good. Would recommend to anyone.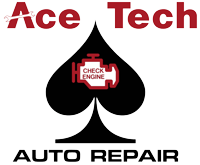 I'm a repeat customer and have always been satisfied with Tony's attention to detail and fair prices at Ace Tech. Tony has worked on my trucks and my wife's car. With several vehicles in my household I used to check prices at other shops. Today, I won't take my vehicles anywhere else except to Tony. Tony has repaired for me everything from brakes, to valve cover gaskets, to timing belts to tie rods, ball joints, axles etc. He gives me options for the repairs and is honest, knowledgeable and timely. I'm glad I found a great mechanic, and have peace of mind knowing that whatever repairs/maintenance come up Tony will get it done at a good price with quality work.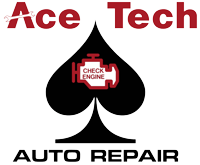 I went there with my Honda Odessey and interestingly found a good or I can say a very good place to repair or fix your car. He was very professional and gave me a million dollar advice on my car and made me comfortable on driving with my Honda Odessey 2005. I would highly recommend others to go and serivce your vehicle and get honoured with a great hospitality and service that worthy. Thanks.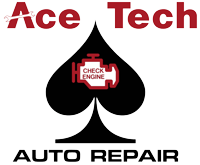 Our van was making noise while driving and going over bumps and the same time we want our cars to be ready for winter, we immediately searched for places that are reputable in the area and was referred to Tony. Was hesitated at first since we completely lost faith with some auto shops. We set an appointment and Tony showed us everything that needs to be done and even what the previous mechanics did, in which we thought was fixed. Surprisingly, the estimates he gave us was much lower. He's very knowledgeable, friendly and genuinely care about doing a good job which makes a client happy. New parts, good service, don't feel like we were taken advantage. If you're looking for an honest professional mechanic, take your car here. Best service that we ever had.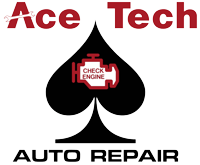 This is my go to mechanic for everything auto repairs related, been going to this mechanic for the past 6 years. His knowledge on auto repairs is excellent and so is his customer service. I've had no issues with all the repairs his done on my cars as well as my friends and family's I've recommended. If you want an honest mechanic with experience then this is the place to go. Lastly his prices on repairs are very fair.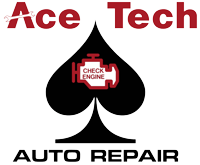 Discovered this place through Groupon for a oil change and free inspection. Called at noon and told them I wanted to come in around 1, they said it wouldn't be a problem. Got there the man I later found out was Tony (the owner) was at the front desk and greeted me and took my keys right away, waited less then 30 min and I was back on the road! Service was great and they were honest, told him I had a trip coming up next week and wanted to make sure all was well which he assured me it was. He even gave me some advice for brake pads I swapped myself, plan on heading back there next time I need any work done, sure beats going to the Toyota dealership and waiting hours for same service.
What our clients are saying about us
We have established longterm and stable partnerships with various clients thanks to our excellence in solving their automotive needs!
More Reviews

Fast reliable and affordable. This place does great work have used them for work in the past also and never been dissapointed! Thanks guys!
Excellent and reasonable service, Tony is a great mechanic.